A magical stay awaits you for the Christmas period! Let yourself be transported in the illuminated streets of Paris, a city full of charm and character. Travel back in time and discover the most remarkable castles of the Loire Valley: Chambord and Chenonceau.
Enjoy your visit to admire these historical wonders dressed in light during the holidays. Don't miss the Christmas markets!
Programme
Jour 1

Montmartre and Shopping
Arrival in Paris and private transfer from CDG Airport to your hotel Paris.

In the affternoon, enjoy a tour to Montmartre. Perfectly situated on a hill in the 18th arrondissement on the right bank of the Seine, Montmartre is one of the highest points in Paris offering stunning views of the city.
Its pretty cobblestone tiny streets and small cafes make it feel like you're walking in a romantic village yearning to be explored.

In the afternoon, time at leisure to discover the Covered passageways in Marais districts where little shops await you.

Night in Paris
After breakfast, small half day group tour; enjoy a guided tour of the Palace and gardens.

Afternoon at leisure in Paris to admire Christmas Market in the Tuileries Garden, the lights on the Champs Elysées, the covered passages full of small shops and leading to les Grands magasins.

Dinner show at Moulin Rouge

Night in Paris
Jour2

Versailles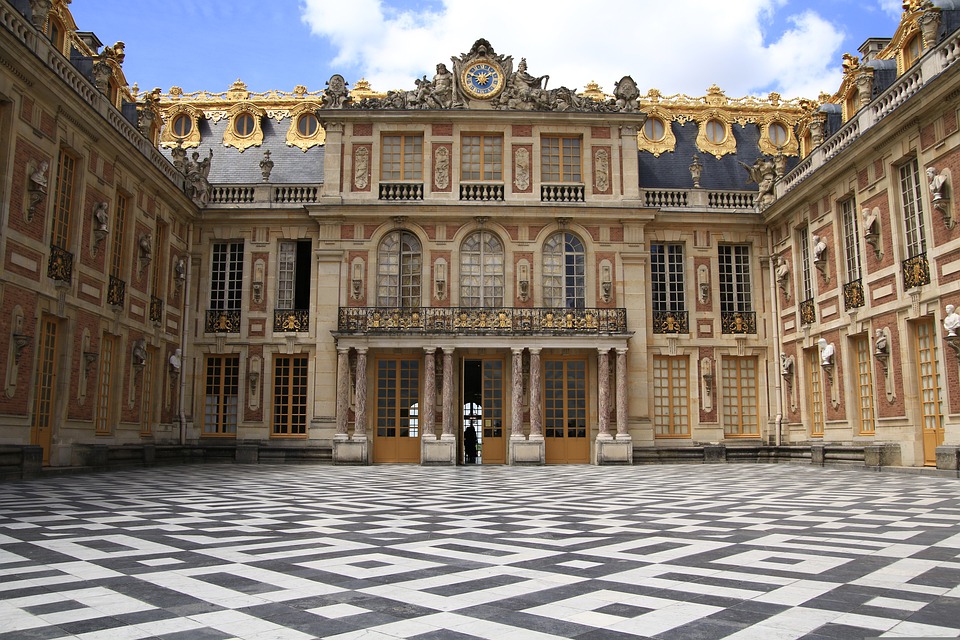 Jour 3

Louvre and Food tour in Saint Germain
Meet your guide at the Louvre Museum and enjoy a private guided visit, former palace of the kings of France – now the largest museum in the world covering almost. Discover art inspired of Da Vinci, Monet, and others.

Afternoon on the magie of Christmas discover some of the best Chocolatiers, right here in the city of love. Learn about the history of chocolate and get to know why Paris is a world class chocolate destination!
This unique chocolate food tour explores the picturesque area of Saint Germain, a place well known for its world class chocolatiers. You will enjoy beautifully made macarons, mouthwatering pastries, and a range of other chocolate treats like you've never tasted before.

Night in Paris

Special Christmas Guided Walking Tour: Festive Shopping Past & Present

Join a local Parisian guide and discover the delights of Christmas in Paris. Explore the charming, covered passages, full of tiny boutiques and cafés, where chic Parisians have been shopping since the early 19th century. See the famous displays at the 'Grands Magasins', where children come every year to marvel at the fantastical windows and discover the delights of French gastronomy at this most gourmet time of year.

7pm: In the evening, enjoy a Gastronomic Diner cruise is an experience like no other. it offers the pleasure of today's Parisian haute cuisine and the feeling of sliding down the Seine thanks to a perfectly clean and silent electric propulsion. Paris thus unfolds all its beauty in front of the eyes of the gourmet travelers who relish it as if in a dream.

Night in Paris

Jour4

Christmas Tour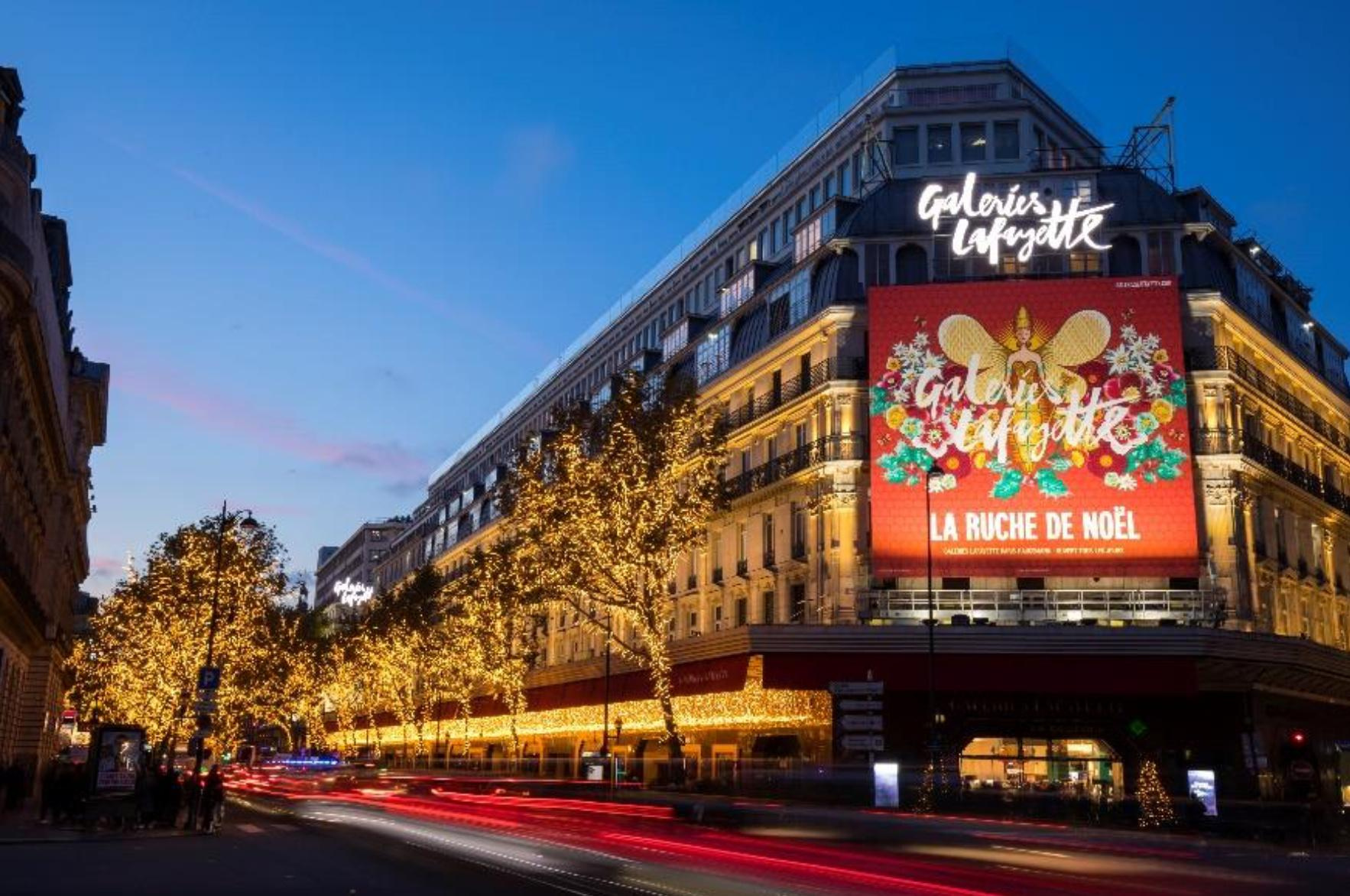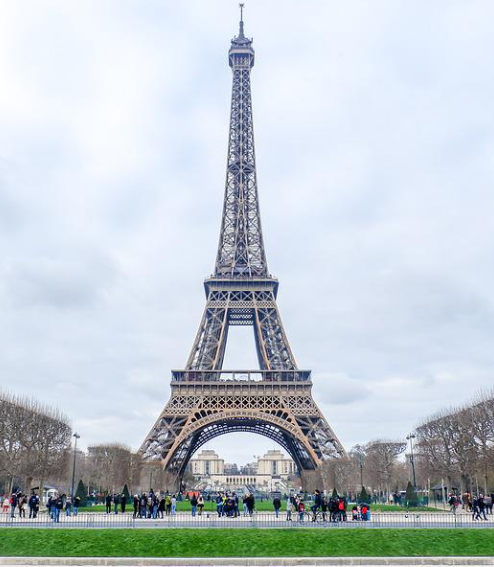 Jour 5

Eiffel Tower
Discover the most famous attractions of Paris.
Reach the second floor of the Eiffel Tower to enjoy a magnificent view and to say goodbye to Paris.

Train transfer to the Loire valley

Night in Chambord
Chambord is the most majestic of the Châteaux you will see, boasting massive medieval towers perfectly blended with Renaissance elegance. Set in 13,000 acres of parkland this former royal residence represents the pinnacle of France's 16th century architectural revolution, and the double helix spiral staircase at the heart of the Château, attributed to Leonardo Di Vinci is simply mind-blowing.

Every winter, during the Christmas holidays, the Chambord castle lights up with a thousand lights and makes the eyes of all its visitors shine.
From December 1st, decorations, illuminations, and many surprises await you!
Chambord offers a moment out of time, in an idyllic setting. As in previous years, Christmas activities will punctuate the life of the castle for a month.

Night in Chambord

Jour6

Chambord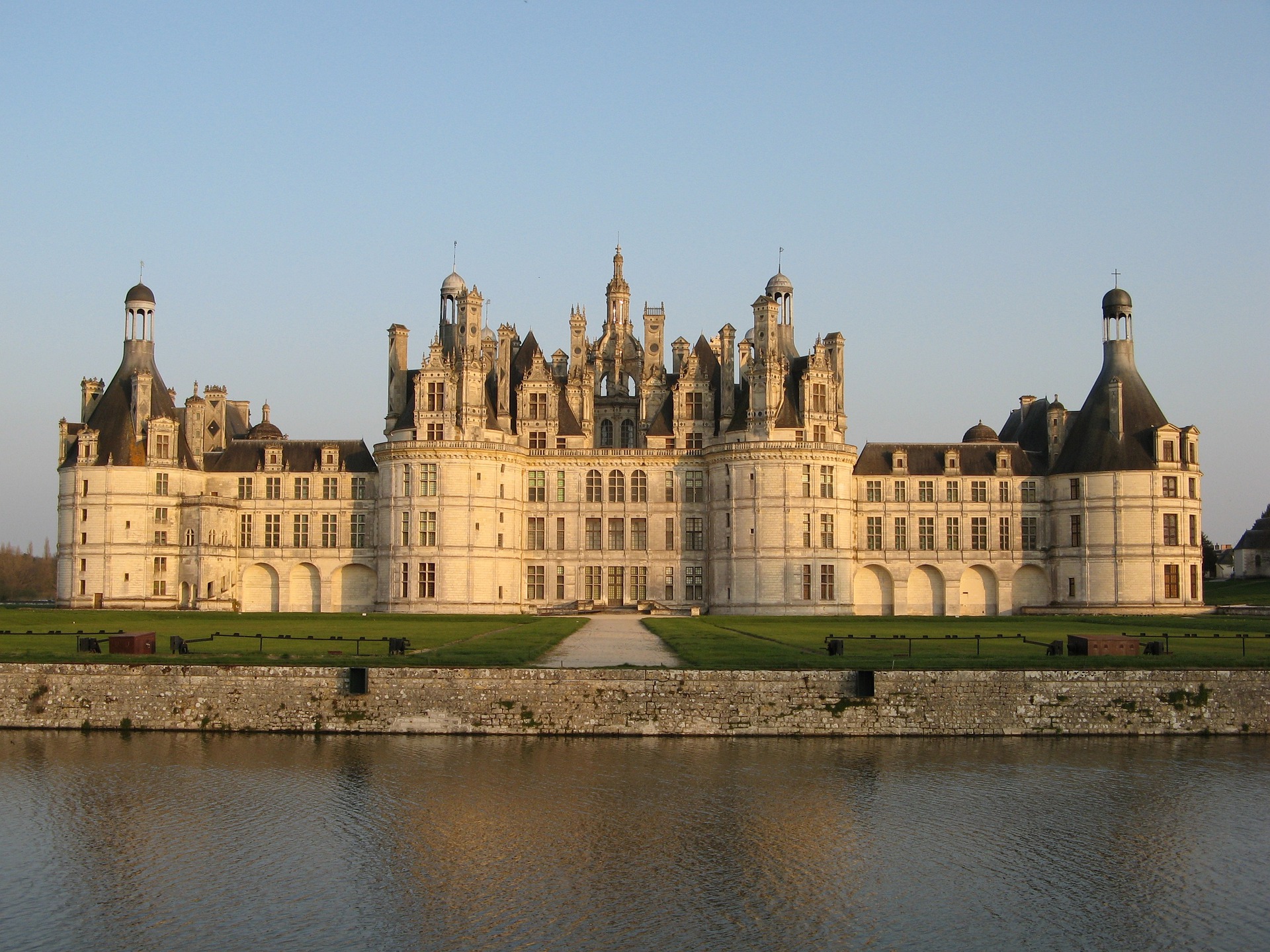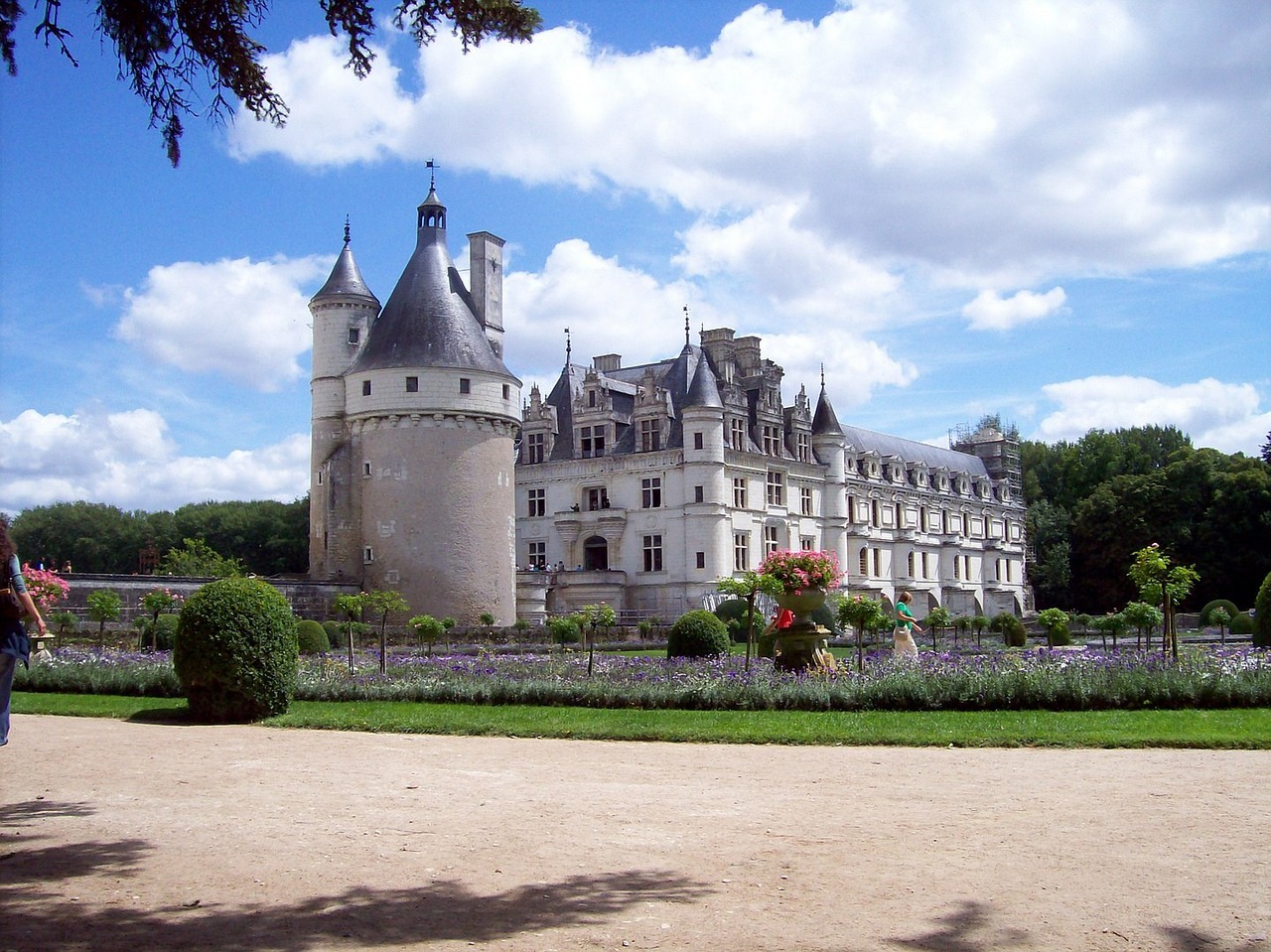 Jour 7

Chenonceau
Chenonceau, above all stands out as the most beautiful of the Châteaux of the Loire as it extends with infinite grace over the waters of the river Cher. With its ornately carved decoration and history of romance and rivalry, this Château lives up to its passionate reputation and has been seducing visitors for hundreds of years.
Chenonceau is a dream house that has sheltered queens, whose favorite residence it was.
For these Christmas celebrations, Royal is associated to Paradis, to better describe the floral creations floral creations, white and gold, sumptuous bouquets, sugar surprises and snow-covered trees. An allegory of the enchantment and sweetness of a Christmas that will lull the dreams of the youngest and the oldest for a long time...
Night in Chambord

Transfer to the CDG airport.

Jour8

Departure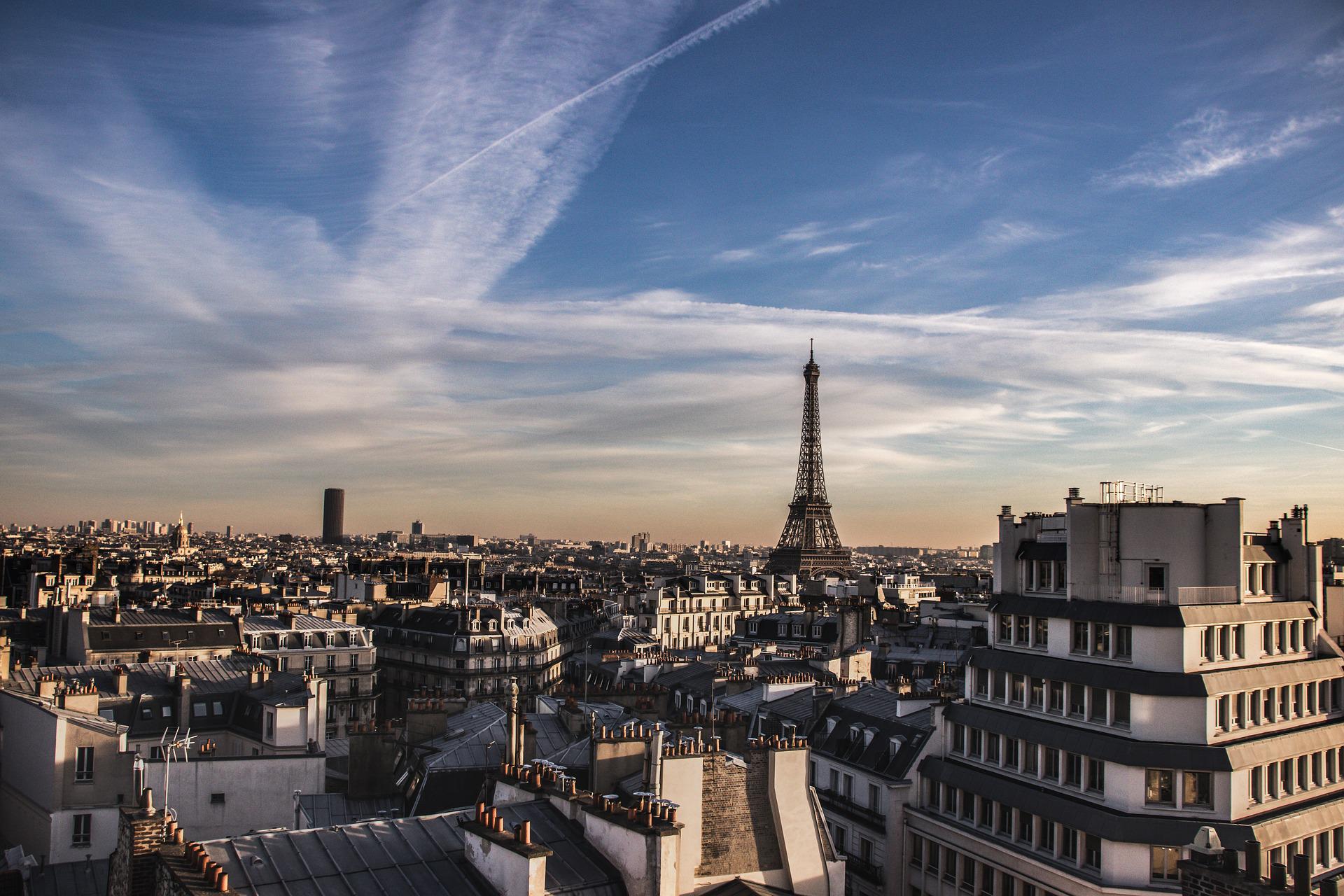 départ du 03/12/2022

Tarif par personne
based on 2 persons, from
3200.00 €
based on 4 persons, from
2400.00 €
Ces prix incluent :
- Accommodation in double room with breakfasts and city taxes
- All necessary transfers from airport or stations to hotels and vice versa
- Small group tours or private tours on request
- Entrance fees
- Train tickets
- A detailed road book describing routes, tourist information, historical information, and our favorites addresses.
- Operational and logistical support throughout, including triple checking all arrangements prior to your arrival; any last-minute changes necessary due to flight delays, inclement weather, etc.
Ces prix n'incluent pas :
- Meals & drinks except breakfasts
- Flights
- Cancellation insurance