Incentive travel in the south of France
GuideSud is a tour operator specializing in customized trips in the South of France for travelers from all over the world. Based in the South of the France, we invite you to discover with us the Cathar country, Catalonia, Occitania, or even Provence.
To know better the advantages of an incoming agency (DMC), see
our blog.
Initially guide agency since 2000, we have transformed our activity to a travel agency at the request of our customers who wanted us to create them their trip. Our knowledge of the field was appreciated and recognized.
Our concept is very simple: to create your ideal trip in the South of the France and immerse yourself in our beautiful region.
For this, a single contact will be dedicated to your project and will be able to advise you in concrete terms through his training and experience as a tour guide.
We offer
extremely varied tours
: private tour, bike tours, groups tours, self-driven tours in freedom... Regardless of the number of people!
This site offers all of our multi-day travels, trips, day tour. Do not hesitate to contact us for additional information.
Our services
This site offers all of our muti-day tours, trips, day tours. Do not hesitate to contact us for additional information.
Individual

In Group

Special GIR

Seminars
Your staff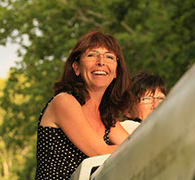 AFFRE Sabine
Manager
After tourism studies and obtaining professional card of tour guide in Montpellier, I worked several years in the industrial tourism before returning to my first love, cultural tourism. After 15 years as an independent guide, I bought the agency Occrea which was based near Carcassonne and merged the 2 activities. Today, I am based along the Canal du Midi.
33 689 57 41 31
sabine@guidesud.com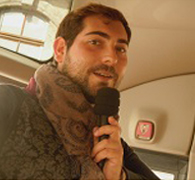 LAURENT Xavier
Guide
Native of Bordeaux and now living in Montpellier, I made tourism studies and a master's degree in art history. After a year spent in Barcelona, I joined the Agency Guidesud in 2011 as a tour guide but also production assistant.
33 787 07 78 62
xavier@guidesud.com